On Saturday, December 4, several Variety parents and members of the community gathered virtually and in-person for Variety Family Conference 2021, made possible by Variety's Emerson Resource Center and with help from the members of Variety Family Council.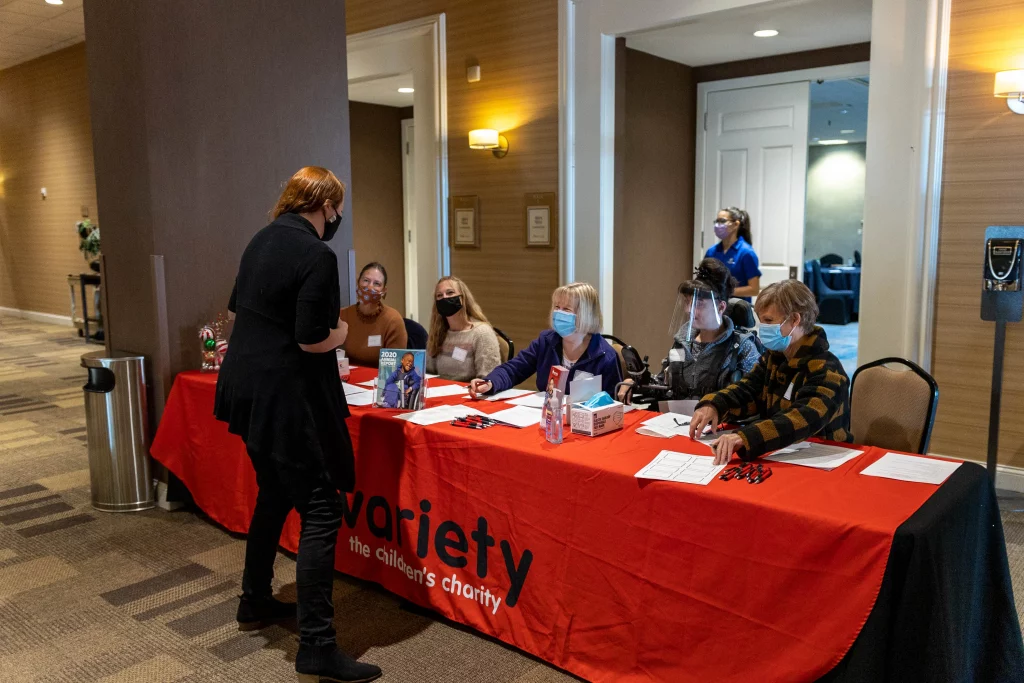 This year's featured speakers, the "Imperfection Sisters," Gina and Patty, presented their signature keynote, "Shut Up About Your Perfect Kid," during which they shared their personal experiences as parents of children with disabilities. Following the presentation, they led two exercises designed to help attendees discover the "art of imperfection." The first was all about self-care, and the importance of parents and caregivers caring for themselves so that they can be at their best for their children. During the second exercise, attendees each shared their own imperfections, and everyone discussed how it is perfectly ok to be imperfect.
Throughout each session, the sisters had participants laughing with anecdotes and jokes. Multiple individuals shared their own personal stories and offered advice to others, leading to several discussions and connections. Many attendees thanked the sisters for their candor, saying that the conference was "wonderful" and that they were "enjoying (the speakers)."
We wrapped up the conference with a book signing and meet-and-greet, during which each conference attendee (including those attending via Zoom) received a signed copy of Gina and Patty's highly-praised book, "Shut Up About Your Perfect Kid."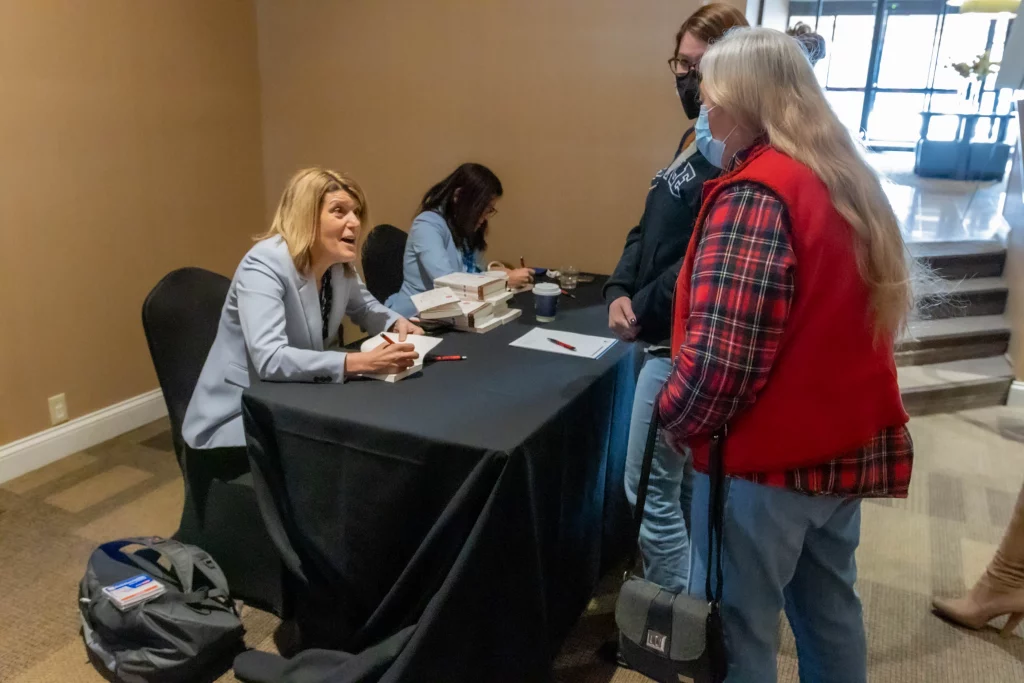 Thank you to Gina and Patty for joining us for this year's Conference, and for your excellent presentation and exercises. We'd also like to thank the DoubleTree by Hilton Hotel St. Louis – Westport for hosting us, and for providing a delicious hot breakfast buffet as well as a room for the speakers. Thank you, as well, to Emerson for your continued support through the Emerson Resource Center. And, finally, a big thank you to the members of Variety Family Council for helping to plan this fantastic event, in addition to serving as volunteers at the check-in table.
We hope all of our attendees had a great experience! Thank you for coming and we hope to see you again next year.