Bikes for Kids
Each year, Variety the Children's Charity hosts a Bikes for Kids event to provide therapeutic and standard bikes to kids and teens with physical and developmental disabilities living in the greater St. Louis region. Bikes give children the freedom and independence to explore the world, play outside with friends and family, and make memories that will last a lifetime.
UPDATE: Due to an overwhelmingly positive response, the 2022 Bikes for Kids applications were filled sooner than expected. Registration is now closed.
To receive a bike, the following requirements must be met:
The bike recipient must be under the age of 21 and live in one of the 30 counties we serve in the St. Louis region (Missouri and Illinois).
The bike recipient must have a medically diagnosed disability.
A parent, guardian or caregiver must be present pick up the child's bike from the 2022 Bikes for Kids event on Saturday, November 19, 2022.
Bikes for Kids 2022 Event
The Bikes for Kids event will take place on Saturday, November 19, 2022 at Parkway Central High School.
Pick up times will be provided prior to the event.
Interested in volunteer opportunities? Contact Mary Murawski, Senior Manager of Philanthropy.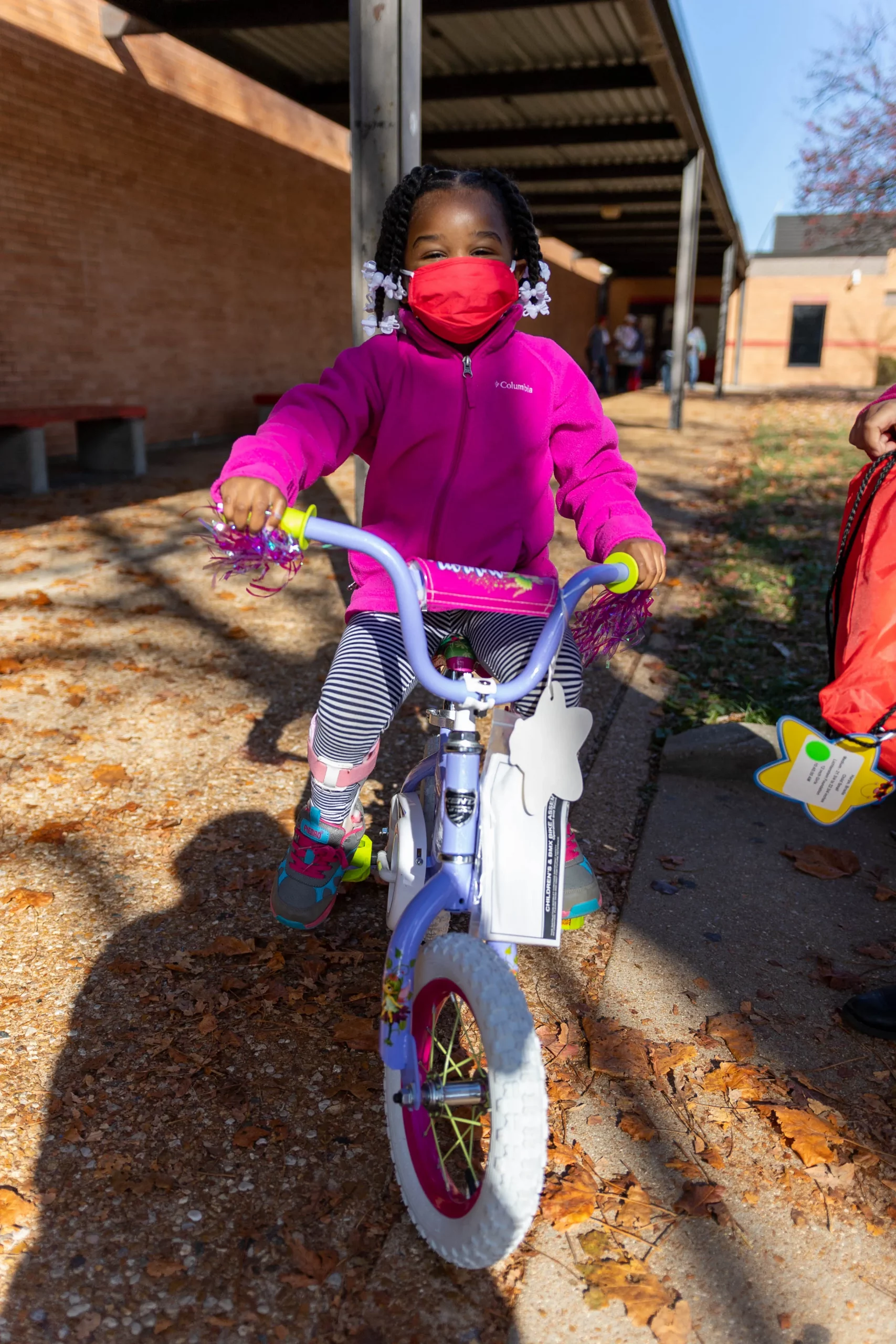 Frequently Asked Questions
How do I apply for a therapeutic bike?
If your child requires a therapeutic bike that is adapted to their needs, contact Anna Wilde by email. Variety accepts adapted bike applications year-round, hosting custom fittings annually and with distribution in the fall. Apply today for the 2023 bike fittings. Financial need must be demonstrated.
What is a standard bike?
Variety considers "standard bikes" to be two-wheeled bicycles that may be purchased at major retail stores. Each year, we give away these standard bikes in multiple sizes, with training wheels available to be added to 12″ and 16″ bikes only.