On Saturday, November 20, Variety St. Louis made a triumphant return to in-person events with Bikes for Kids 2021. The annual bike giveaway was held across multiple days in 2020, and we were thrilled to get back to what is always one of our favorite days of the year.
During the event, more than one hundred volunteers gathered to build 197 standard, two-wheeled bikes for local kids and teens with disabilities. These Variety Kids came out later in the morning to pick up their brand-new bikes, and the smiles and cheers were contagious.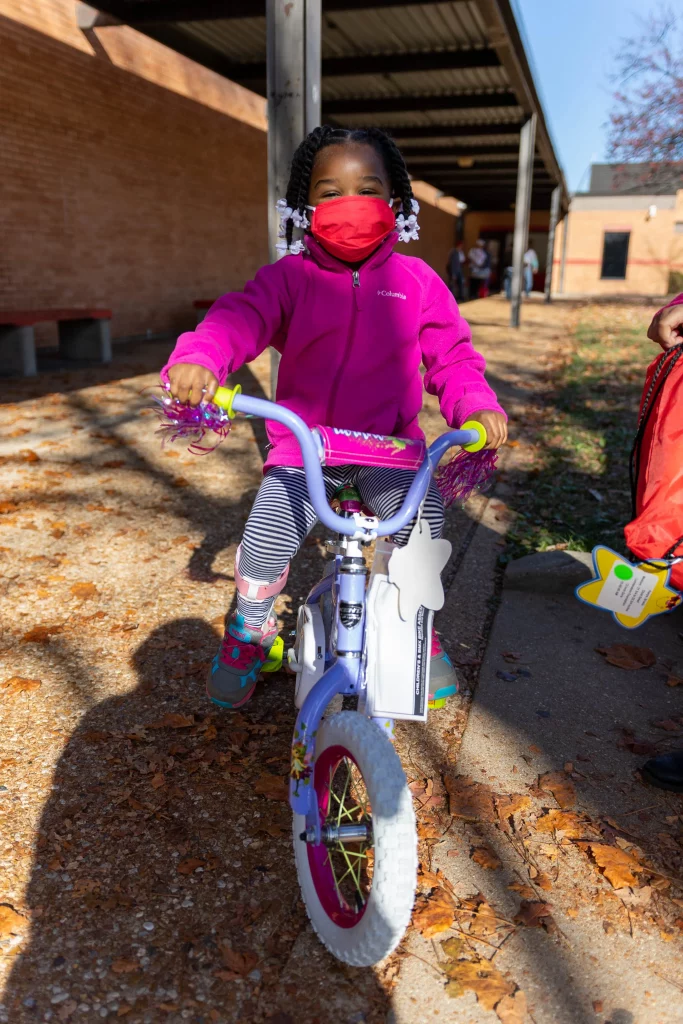 Throughout the event, 32 additional Variety Kids and Teens were fitted for their therapeutic bikes. These custom-fit bikes are each adapted to the rider's specific needs, featuring things such as higher seat backs, hand pedals, steering mechanisms for caregivers, and much more. For many of these children, this is the first bike of their very own they have ever been able to ride.
Whether standard or therapeutic, the impact these bicycles have on the lives of Variety Kids is the same. The bikes help the rider increase mobility, build strength, establish independence, and socialize with family, friends, and neighbors. But, most importantly, they make it possible for Variety Kids to just be kids.
"Without Variety, my son couldn't ride a bike with his friends," said Deonna, Variety Kid Joseph's mom.
It is thanks to many individuals and organizations in our community that Bikes for Kids happens every year. First, our generous Champion supporters: Bunzl, Steward Family Foundation, World Wide Technology, the David B. Lichtenstein Foundation, Carol and Michael Staenberg, Chip and Kathleen Rosenbloom, and Lucia Rosenbloom, who has also been our honorary event chair for 11 years.
We'd also like to thank our bike building teams for coming out and building nearly 200 bikes on a Saturday morning. The teams this year included Bunzl North America, J.P. Morgan Chase, the David B. Lichtenstein Foundation, John Ross' Team, Metal Exchange, Safety National, BKD, BikeLife STL, and Spin Doctors.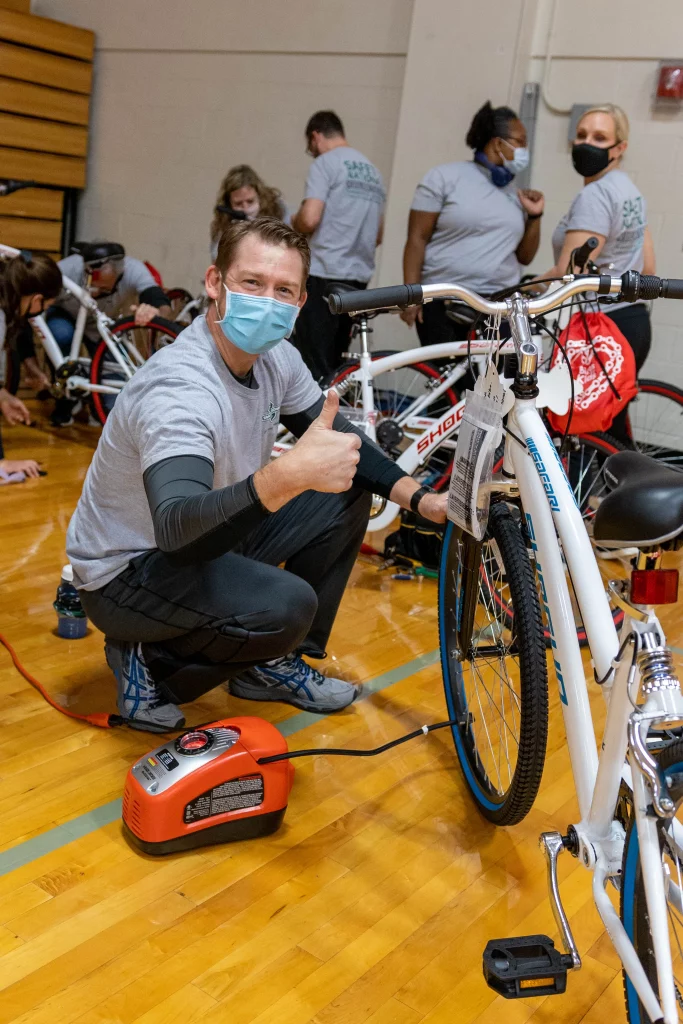 Once the bikes were built, our friends from Trek and Big Shark formed "Safety Teams" to inspect every bike – thank you for making sure every Variety Kid is safe when riding their bikes!
And thank you to Hogan Transportation for making sure all the standard bikes arrived at the event on time to be built and distributed.
A big thank you is also due to Hal and Julie Honeyman with Creative Mobility for going above and beyond to ensure the therapeutic bikes are all fitted correctly for each child.
Thank you, also, to all the additional individuals who volunteered their time outside of building bikes, whether it was stuffing bags in the office – thank you Safety National – or helping during set-up the night before – thank you UMSL Tennis Team and St. Louis University High School students. Our friends from The Crossing, SLUH, Young Variety of St. Louis, and Variety Women also donated their time and talents to perform various, much-needed tasks throughout the event.
Bikes for Kids is truly a magical day, and we are thrilled that we were able to host it once again in 2021. Thank you to everyone who lent a kind heard and helping hand to make it happen!
For more photos of the event, click here, and stay tuned throughout the coming weeks for inspirational stories about Variety Kids and Teens and their new bikes.