On Thursday, December 16, excited audience members filled the seats at the Sheldon Concert Hall, ready to experience live music and enjoy the sounds of the season. They were there for Festive Gifts of Song and Dance, a holiday concert that was presented by Variety Children's Chorus and Variety Dance.
The inclusive groups, made up of children and teens both with and without disabilities, performed several sets that had the audience clapping and cheering loudly. Variety Dance members rocked and rolled to upbeat holiday tunes under the direction of Dawn Gilbertson. And the Chorus, directed by Debby Lennon, performed beautiful seasonal songs from around the world.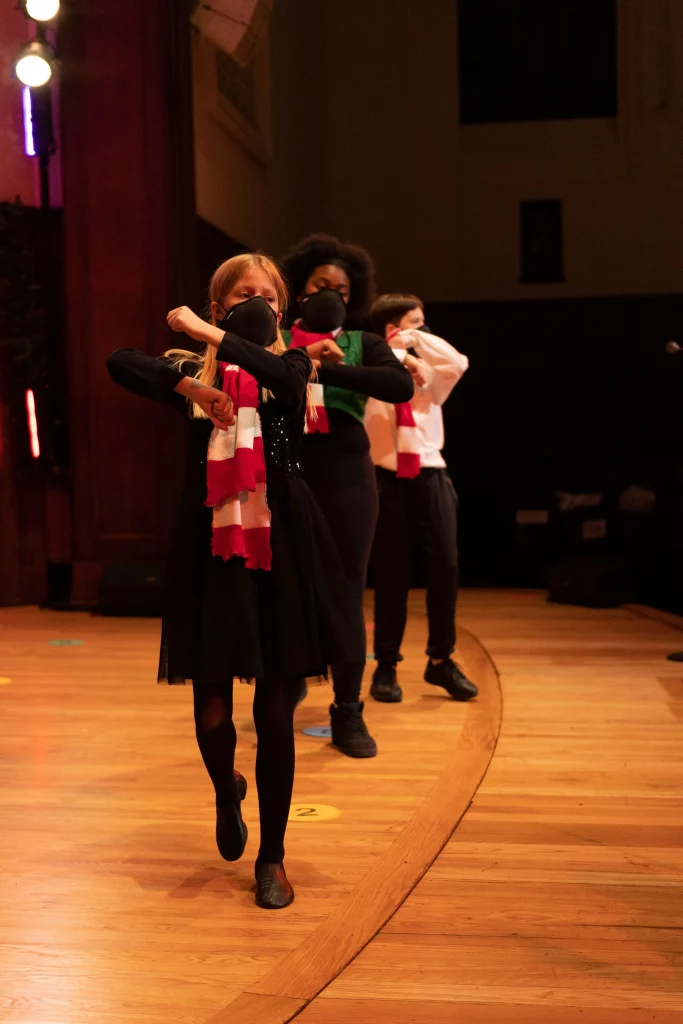 Audience members were also treated to several special guest performances. Jason Evans sang a magical set along with accompanist Caleb McCarroll. Pianist Carolbeth True accompanied both Debby Lennon and Ben Nordstrom for their own sets of several show-stopping tunes – Ben also served as the emcee for the evening. All performers have previously performed with the Chorus or Variety Theatre and were thrilled to share the stage with Variety Kids and Teens once again.
This concert also served as a celebration of Variety CEO Jan Albus, who will be stepping down on December 31 of this year. Jan launched Variety's inclusive performing arts program, first starting with Variety Children's Chorus, which performed at the White House two times, and then adding the award-winning Variety Theatre program and Variety Dance program into the mix. We were thrilled to have the chance to honor Jan at the concert, and to thank her for all she has done and accomplished for children with disabilities in our area.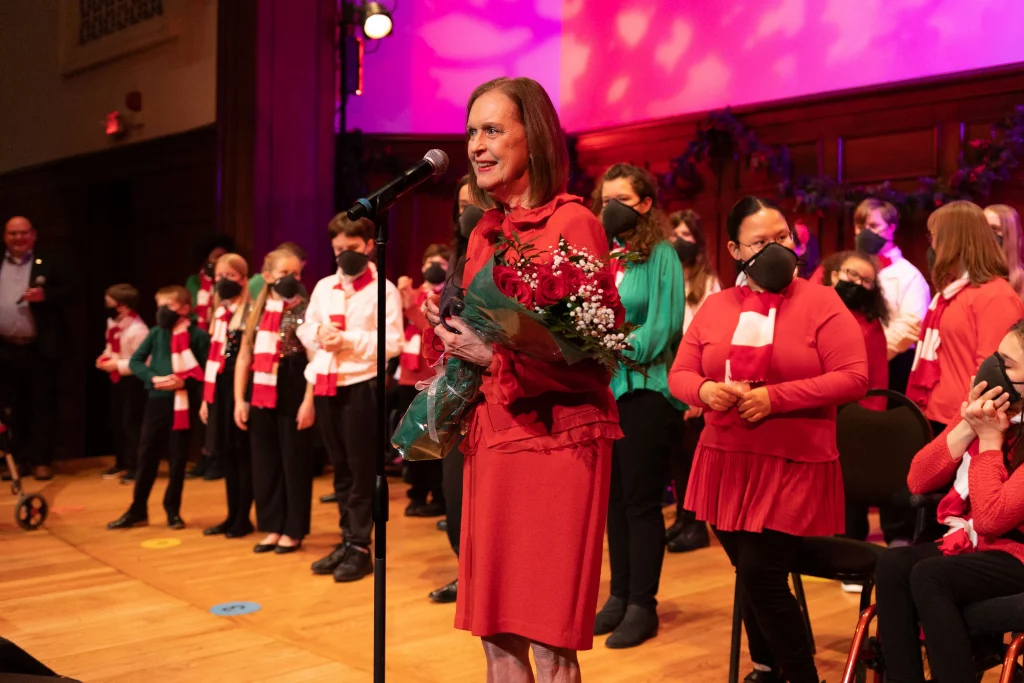 The evening ended with a standing ovation and a group sing-along of the traditional hit, "White Christmas." We also had a surprise visit from the man himself – Santa Claus!
Thank you to all who attended and helped make this event special. We'd also like to thank our Major Supporters, Bank of America Foundation, Neiman Marcus, Jan Lange, EY, and Mary Kaye and John Fort. Special thanks also goes out to our Patrons, Safety National, Tom and Carol Voss, Sakiyama Family Foundation, and Sander Foundation.
We hope to see you all again soon!