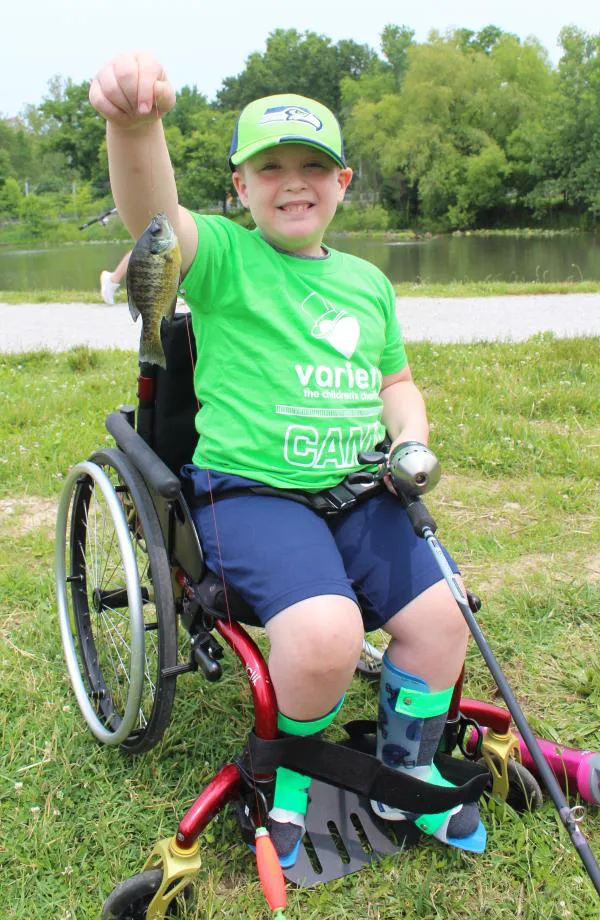 It's happening! Registration for our in-person Summer Adventure and Teen Camp is now LIVE! Click here to register by noon on February 7, 2022, and read on for more details.
Variety's Adventure and Teen Camp program offers a free day camp experience to kids and teens with disabilities throughout the greater St. Louis region, including all 30 Missouri and Illinois counties Variety St. Louis serves. Every day, campers are given the opportunity to participate in exciting adventures and engaging activities, as well as meet lifelong friends.
Under the care of enthusiastic, kind, and energetic staff members, campers enjoy activities such as swimming, fishing, ice skating, sports, music time, crafts, cooking, games, and so much more. Several special guests will join us throughout the summer for fun and memorable experiences as well.
Adventure Camp is available to children ages 4 – 16 and Teen Camp is open to teens ages 14 – 20. This year, both Camp experiences will be available each week of the summer. Campers will be split into groups based on age, and activities are geared towards each age group. Siblings may be placed in the same group, if needed.
Summer Camp 2022 Schedule:
Week 1: June 6 – 10, 2022
Week 2: June 13 – 17, 2022
Week 3: June 20 – 24, 2022
Week 4: July 11 – 15, 2022
Week 5: July 18 – 22, 2022
Week 6: July 25 – 29, 2022
Summer Camp 2022is currently being planned as an in-person Camp and we can't wait to see everyone again! If necessary to keep our campers safe and healthy due to the pandemic, we will shift to a Virtual Camp program filled with awesome activities – you may let us know in the registration form whether you would be interested in a Virtual Camp if this need arises.
When you register for Camp, you will also be given the opportunity to select your preferred week(s). After registration is complete on February 7, campers will be randomly assigned to weeks based on these preferences. This is not a first-come, first-serve registration process!
Registration is now open until noon on Monday, February 7, 2022.
Questions? Please contact Senior Program Manger Robin Diehl at Robin@VarietySTL.org or 314-720-7717.
See you this summer!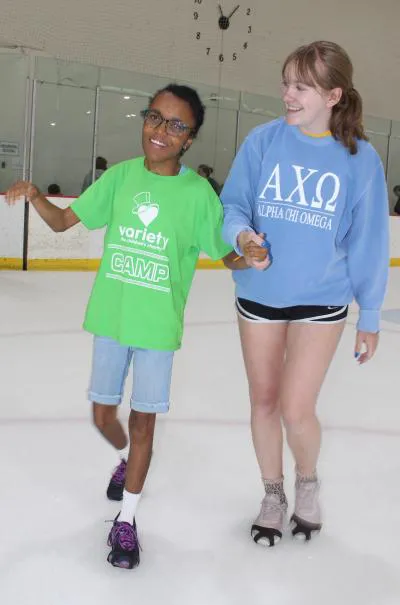 Photos of children without masks were taken at Variety Adventure Camp in the summer of 2019. We will follow all safety protocols and recommendations in place at the time of Camp to ensure the health and safety of all campers and staff members.